Hybrid Bearing Ball Mill
[Catalog:Milling System] [Date:2015-8-1 16:53:27] [Hits:] [
Return
]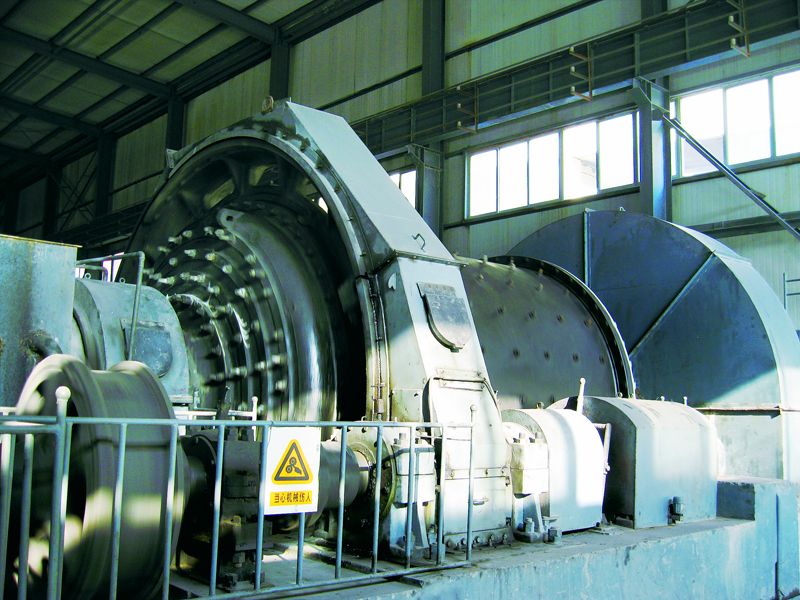 Product Features:
1) Use hybrid bearing and high-pressure oil pump when start and stop to reduce starting load and breakaway starting current.
2) Use air clutch. Start as subsection to reduce starting load of the motor and impact of big and small gears to avoid breaking gears.
3) Make up as customer requirements
a. Hauling-up device for equipment dismounting, overhaul and lifting up the barrel when stop for long time.
b. Lubrication device for self-lubrication of transmission device to lengthen service life of big and small gears, and reduce lubricating cost with reliable performance.
c. Low speed device for turning lowly, loosing materials and dismounting scale board.
Ordering instruction:
1) This series ball mill can also use rolling bearing.
2) Bunk-feeder has two kinds: drum-type feeder and unite-type feeder.
3) Motor voltage has two kinds of voltage classes: 6kV and 10kV.
4) Two types of driving methods: synchronous motor drive and asynchronous motor plus reduction box.
| | | | | | | | | | |
| --- | --- | --- | --- | --- | --- | --- | --- | --- | --- |
| 型号 | 规格 | 筒体转速 | 装球重量 | 给料粒度 | 出料粒度 | 产量 | 电动机 | 外形尺寸(mm) | 重量 |
| Model | Standard | Cylinder rotating speed (r/min) | Weight with balls (t) | Feeding size (mm) | Output Size (mm) | Capacity (t/h) | Motor | Dimension (LxWxH) (mm) | Weight (kg) |
| MQG(Y)2736 | Φ2700×3600 | 21.7 | 34 | ≤25 | 0.074-0.5 | 15-118 | 400 | 10890×6012×4610 | 89210 |
| MQG(Y)2745 | Φ2700×4500 | 21.7 | 40 | ≤25 | 0.074-0.5 | 17.5-135 | 500 | 11790×6012×4610 | 92560 |
| MQG(Y)3230 | Φ3200×3000 | 18.5 | 44 | ≤25 | 0.074-0.5 | 50-90 | 630 | 13654×6731×5201 | 155450 |
| MQG(Y)3236 | Φ3200×3600 | 18.5 | 52 | ≤25 | 0.074-0.5 | 95-110 | 630 | 14254×6731×5201 | 165650 |
| MQG(Y)3245 | Φ3200×4500 | 18.5 | 61 | ≤25 | 0.074-0.5 | 100-145 | 800 | 15154×6731×5201 | 176350 |
| MQG(Y)3645 | Φ3600×4500 | 17.3 | 88 | ≤25 | 0.074-0.5 | 95-120 | 1250(1000) | 15566×7685×6328 | 185650 |
| MQG(Y)3654 | Φ3600×5400 | 17.3 | 100 | ≤25 | 0.074-0.5 | 110-210 | 1600(1250) | 16466×7685×6328 | 198550 |
| MQG(Y)3660 | Φ3600×6000 | 17.3 | 111 | ≤25 | 0.074-0.5 | 120-220 | 1600(1250) | 17066×7685×6328 | 205700 |